Hilton's Oceana Santa Monica, LXR Hotels & Resorts Suites
Hilton's Oceana Santa Monica, LXR Hotels & Resorts, located on 849 Ocean Ave, steps from the famous Santa Monica Pier, Third Street Promenade, and all the other unique attractions that make up this picturesque city. Check in at the front desk anytime after 4 pm, while check out is by 11 am. The Hilton property makes getting in and out effortless with no hassle or fuss, allowing guests to enjoy a relaxed and comfortable experience in stunning Santa Monica. The Hilton Oceana Santa Monica Hotel offers an innovative option for early check in and late check out.
Montana Avenue


Montana Avenue in Santa Monica is a shopping paradise! Spanning ten blocks, the stretch of 150 different shops offers something for everyone. Montana Ave has it all, whether you're looking for high-fashion clothing or antique furniture. After you've finished perusing the diverse selection of stores, head to one of Montana Ave's bustling restaurants.
You'll find everything from a five-star restaurant to a casual deli!  With alluring locations, beach yoga, curated outings, a fitness center with Peloton treadmills, Sunset Terrace, and an outdoor pool— choosing Hilton Oceana Santa Monica LXR Resorts stands out from other hotels by offering a more personalized service, location, and experience.
Oceanfront Luxury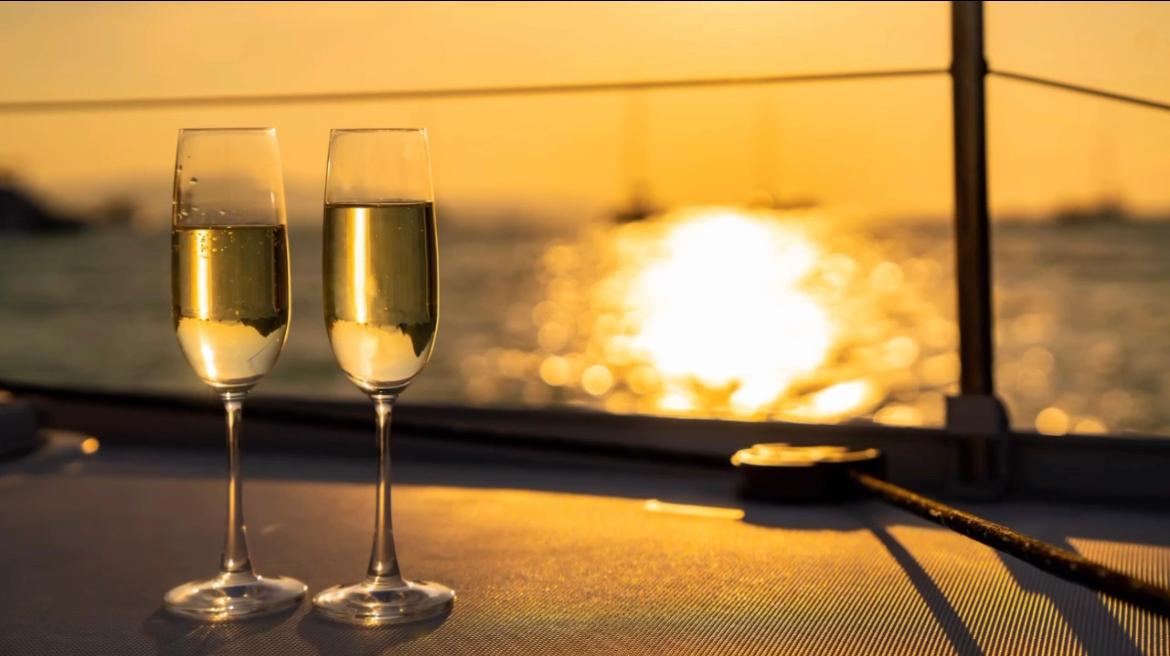 Please leave it to us and let your journey start with a memorable stay in one of our uniquely designed hotel resorts, a bedroom suite filled with irresistible Californian vibes—a paradise for individuals, couples, and families who want to experience luxury at its best. From luxurious rooms, unparalleled access to the beach and top-notch service, you are sure to stay pampered throughout your visit.
The oceanfront suite features a private balcony to capture mesmerizing sunsets over the ocean, while their signature restaurant serves up dishes featuring locally-sourced ingredients. Let Hilton's Oceana Santa Monica LXR Hotels & Resorts give your escape an extra dose of oceanfront luxury. Prepare for breathtaking sunrise views against crystal blue ocean waters outside your window – no words can describe that feeling!
PRESIDENTIAL BEACH HOUSE

The Hilton Oceana Santa Monica, LXR Hotels & Resorts can provide guests with a one-of-a-kind experience with the Presidential Beach House. This hotel is extraordinary, from the lush lawn overlooking Palisades Park to its luxurious hotel amenities. Featuring two fireplaces, two private balconies, a full kitchen and dining area for entertaining, an expansive living room big enough for an impromptu dance party, and even a private rooftop deck with spectacular ocean views. Hilton LXR hotels also provide signature bedding for guests to relax comfortably and effortlessly.
PENTHOUSE OCEANFRONT
Hilton's Oceana Santa Monica – LXR Hotels & Resorts Penthouse Oceanfront is the perfect luxury hotel for breathtaking views, upscale amenities, and personalized service. It features large windows, nine meeters of outdoor terrace space, and modern furniture to enjoy your stay fully, with thoughtful amenities such as a full chef's kitchen, an entertainment system, and a media area.
This beachfront features one master bedroom with an en-suite marble bathroom complete with a soaking tub, a state-of-the-art Crestron system, nine flat panel TVs, and an indoor/outdoor living space with French sliding doors leading to a balcony terrace. The terrace provides stunning night views of the city skyline and the Pacific Ocean.
SIGNATURE OCEANFRONT
Hilton's Oceana Santa Monica, LXR Hotels & Resorts Signature Oceanfront differs from your average hotel stay. With breathtaking views of the Pacific Ocean and surrounding city, this luxurious suite screams comfort. From the open terrace to the state-of-the-art audio system throughout the room, get ready for a truly memorable experience.
Enjoy an espresso machine, marble bathrooms with dual rainfall showers, and access to all of Hilton's on-site facilities. With expansive ocean views, nearby cliffside bluffs, and a private terrace perfect for lazy afternoons lounging by the waves, you'll find plenty of ways to relax and unwind at the hotel.
SEASIDE OCEANFRONT SUITE

The Hilton Oceana Santa Monica's Seaside Oceanfront Suite, part of their LXR Hotels & Resorts experience, puts vacationers front and center with its stunning 180-degree views of the Pacific Ocean. Enjoy the sounds of the waves from your own private balcony with views of the area's picturesque beaches. Sink into sumptuous King-sized beds layered with cozy blankets and luxurious pillows for a comfortable night's sleep.
As a guest in this suite, you will also be delighted by modern amenities such as Bluetooth compatible music, HDTV, high-speed Wi-Fi access, and plenty of storage space throughout. When you're ready to venture out and explore all that Santa Monica has to offer, Hilton staff can help make your stay even more extraordinary by providing hidden gems and insider tips to maximize your experience.
COASTAL KITCHEN

Hilton's Oceana Santa Monica and LXR Hotels & Resorts' Coastal Kitchen offer the ultimate beach escape. The hotel suite provides an ocean-inspired living experience full of modern rooms with a gourmet kitchen stocked with premier brands, giving you the tools you need to create excellent meals. The resorts property also boasts an outdoor patio, perfect for admiring the panoramic views of Santa Monica Bay while indulging in breakfast or dinner.
Splendid hotel features include everything from a full gourmet kitchen outfitted with top-of-the-line stainless appliances to an oversized soaking tub in the master bath – all excellent options for making your stay comfortable and stylish. Further adding to the experience is access to a heated pool, sundeck areas, and private clubhouse – each surrounded by panoramic ocean views.
PENTHOUSE LANAI
Hilton's Oceana Santa Monica is offering an experience like no other. Their luxe Penthouse Lanai has fantastic Pacific Ocean and Mountain Range views amidst warm weather and magical sunsets. Expect the ultimate luxury hotel with three bedrooms, four bathrooms, and a private plunge pool.
The Penthouse Lanai offers a distinctive yet classic modern décor in rooms infused with California coastal accents like natural light, local art, and dark woods that give it a warm ambiance. Enjoy the opulent designer furniture decor coupled with advanced technology and luxurious extras, such as thoughtful touches such as beverage refrigerators, coffee makers, Frette linens, and plush terry bathrobes.
LANAI SUITE
For the ultimate experience during a tropical vacation, Hilton's Oceana LXR Hotels & Resorts offer the perfect solution in their lanai suite. The 1,100-square-foot rooms offer breathtaking views of the Pacific Ocean that can be enjoyed from the expansive outdoor wrap-around balcony. Inside, you will have plenty of free space to relax and unwind in a primary one-bedroom, full kitchen, dining room table, and luxurious accents like custom wood enhancements and modern fixtures. Enjoy a refreshing dip in the pool or relax next to the outdoor fire pit.
OCEANA DOUBLE QUEEN
Hilton Oceana LXR Hotels Double Queen is the perfect place for a luxurious vacation in a stunning setting. The comfortable bedroom has two plush pillow-top queen beds, a beautiful beach, city views from the private balcony, and a convenient wet bar with snacks and refreshments. In addition to ample seating and entertainment options, guests can access various complimentary services, including free wifi, breakfast in bed, and even morning yoga classes.
OCEANA KING
Hilton Oceana LXR Hotels King offers guests a luxurious stay at the beach. The location is directly on the prestigious Ocean Avenue; the rooms feature spectacular views of the Pacific Ocean from the private sunset terrace. Guests can make themselves home in this spacious room that features an entire living room with a sofa bed, a king bedroom, and an upgraded bathroom with a large soaking tub.
The Hilton Signature Hilton Serenity Bed ensures restful nights while an enticing continental breakfast awaits in the morning, with a 42-inch LCD TV, wi fi access, refrigerator, coffeemaker, and hairdryer. Enjoy some of Santa Monica's best shopping and dining steps away, or soak up the sun at nearby beaches.
Conclusion
Call us toll-free at (800) 777-0758 and let Hilton provide even more detailed information on the date you would like to stay and ask about our on-site amenities, restaurant/food cost, public areas, specific requests, and common areas travelers can experience. Give yourself and your family the getaway of dreams. Choose The Hilton Oceana Santa Monica for an unforgettable memory that will last for years!